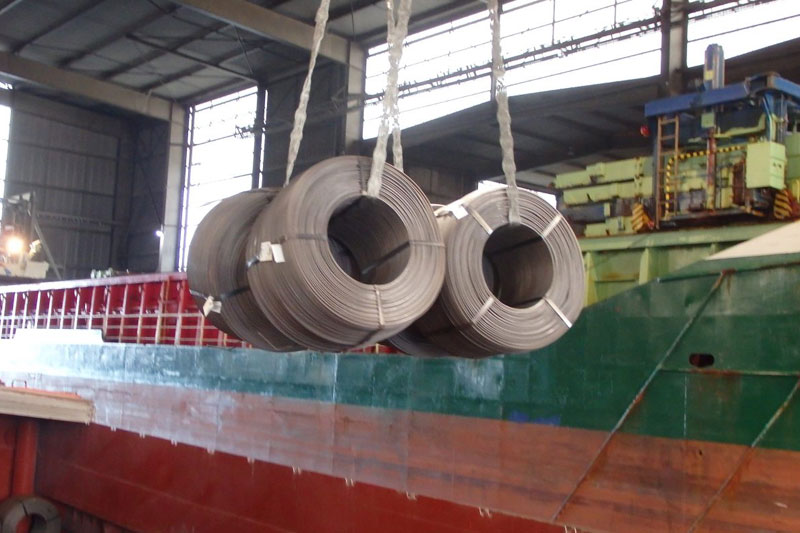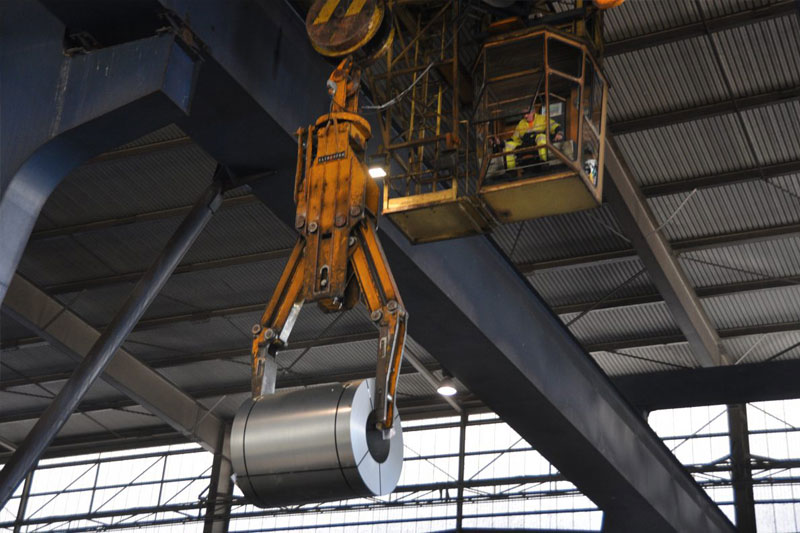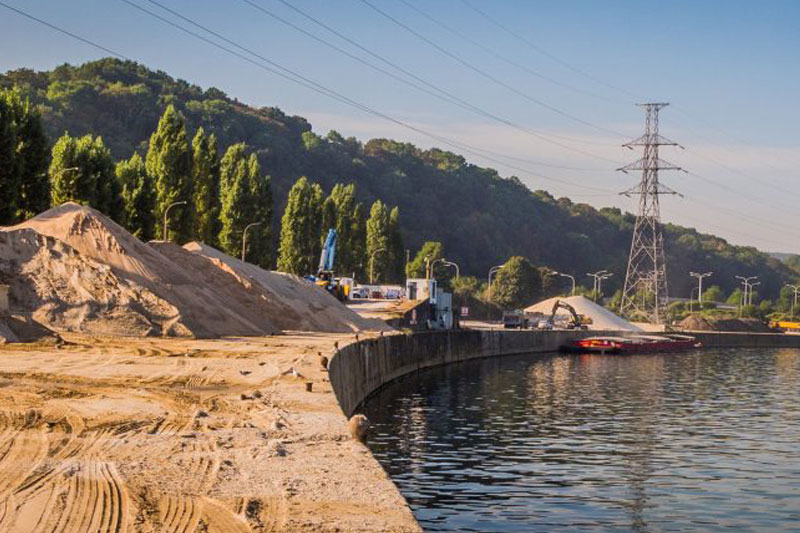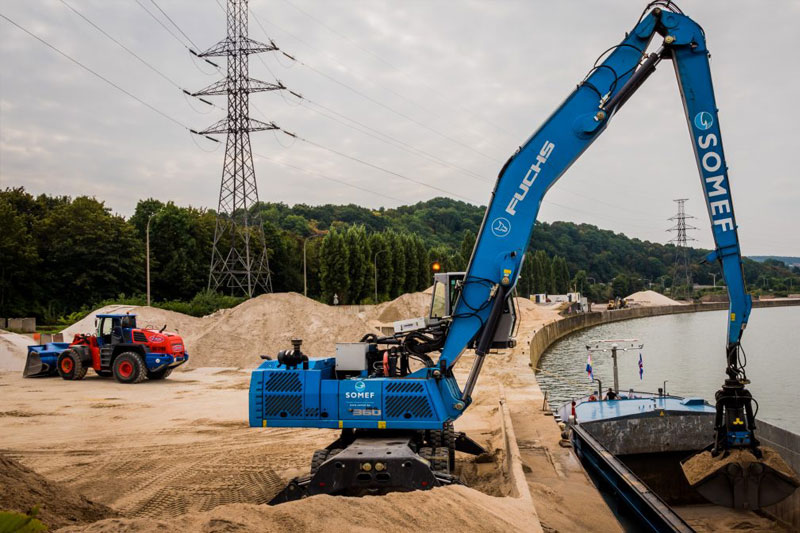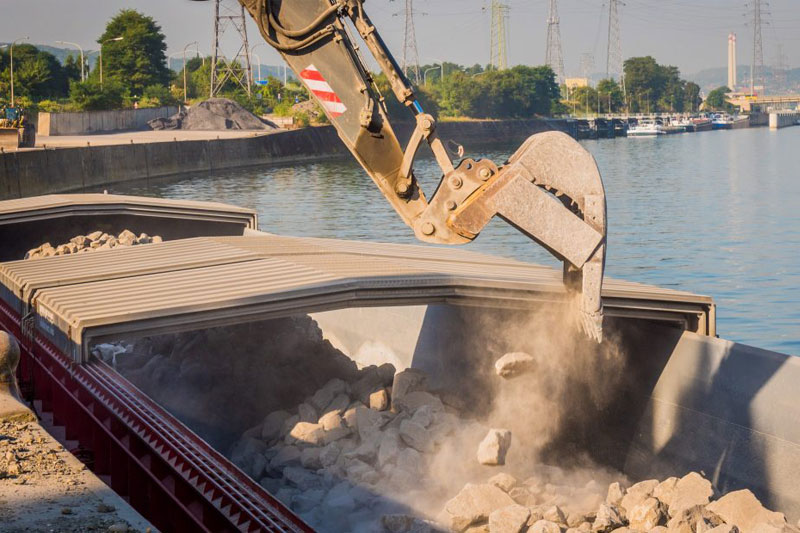 HANDLING & STORAGE
Active in integrated industrial logistics and trimodality, Somef has also acquired experience in port services.
Port handling operations are carried out mainly from Liège Monsin, Seraing, Tihange and Jemeppe but also outside its own concessions, either in all public ports or on the sites of its customers.
Mobile machinery of all sizes:
1 3.5 T clark
1 20 and 25 T forklift
1 loader on Komatsu tyres
2 mini loaders on tyres
1 Fuchs 350 excavator
1 Fuchs 360 excavator
1 25 T Konecranes forklift
Handled products of all types:
Monsin: coils, beams, machine wires
Quai du Val and Tihange: gravel, rubble stone, sand, clinkers, dairy products, salt, ferro-manganese products, waste, dredging sludge, etc.
KEY FIGURES
handling and storage covered surface area