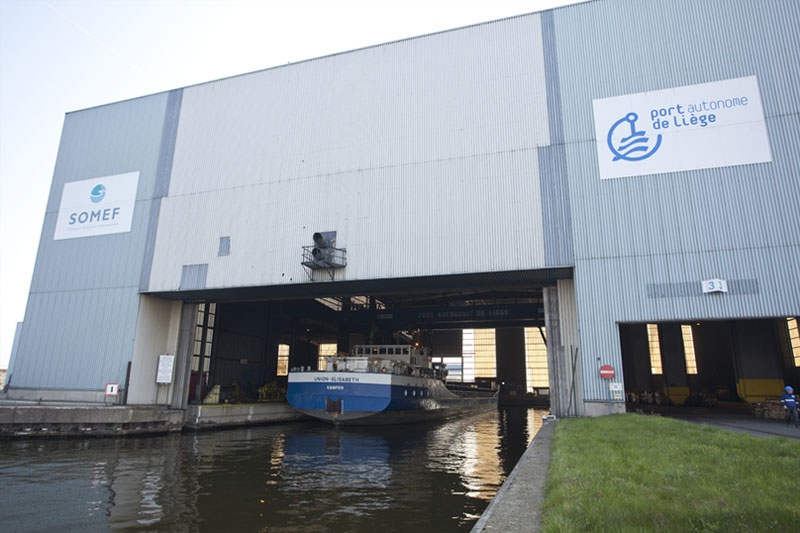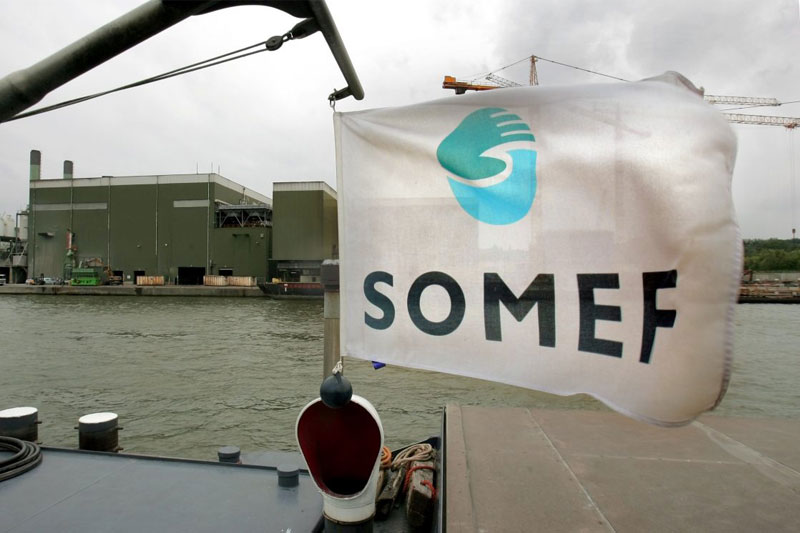 BACKGROUND HISTORY
The Société d'Opérations Maritimes et Fluviales (abbreviated as SOMEF) was founded in 1920 by Ougrée-Marihaye, a Liège-based steel maker. With two places of business in Liège and Antwerp and a subsidiary in Rotterdam, this company was already engaged in all port operations, maritime and waterway transport.
Some important dates for the Liège site:
1988  Acquisition of concession at the covered dock of Liège:  we became handlers
1993  Management of the Cockerill Sambre halls: we become handlers in plants
1995  Creation of the Charleroi chartering office
1997  Obtaining of the contract on the Eurogal site,  galvanised steel production
1998  Entry in the Usinor group
1999  Creation of the Tournai office
2001  Demerger of SOMEF
The Antwerp site joins SATEM (Usinor subsidiary). After the merger, it will ultimately become ARCELOR LOGISTICS BELGIUM.
The Liège site becomes autonomous.  The new company created will assume the current name of "Somef ."
2002  Entry in the ARCELOR group
2005  The Compagnie Française de Navigation Rhénane (CFNR) acquires 40% of the shares of                Somef.
2007   CFNR  acquires 70% of the company's shares; the remaining 30% are still held by the                      ArcelorMittal Group.
2010  CFNR acquires Deschieter in Ghlin where our Charleroi office is established (1 charterer).
2015   The HES group in Rotterdam becomes the principal shareholder.